Gameplay Programmer (x2)
Code | Warwick

Full Fat is looking for talented Programmers to join our experienced Code team. You will enjoy working within a multidisciplinary team environment and have experience on all aspects of programming in order to assist in further developing our products. We are open to both graduate and experienced individuals as you will work alongside our knowledgeable well-practiced teams and have the chance to progress and learn within Full Fat.
Desired Skills and Experience
– Have a minimum of 2 years Games Industry Experience.
– Have a strong working knowledge of Unity 3D.
– Have shipped multiple titles using Unity 3D.
– Excellent teamwork skills.
– Excellent working knowledge of XCode.
– Proficient with C# and preferably knowledge of C++
– Able to design, architect, test and implement game features.
Salary and Location
Salary is negotiable and is based upon your experiences and work background.
The job is based in our studio in Warwick, Warwickshire, UK.
Application
To apply for this role please provide the following:
1. Your up to date CV.
2. A cover letter stating why you believe you are suitable for the role, together with details of what you did on each game you worked on.
3. Your salary expectations.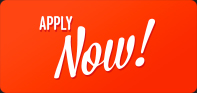 Share It