Data Analyst
Data | Warwick

You will be responsible for the collection, analysis and presentation of all game data.
Successful candidates will
– Be able to use Tableau to a high standard.
– The ability to import all of our data into and manage a central database.
– A strong grasp on KPI relating to games, and particularly mobile games.
– Good communication skills to all levels both internally and externally.
– The ability to manage your own time effectively.
– The ability to work alongside development to optimise our games
Although a Degree in a relevant discipline is desirable it is not essential.
Want to join our ranks?
This is a superb opportunity to join a forward thinking, successful company.

To apply for this role please provide the following:
1. Your up to date CV / Portfolio.
2. A cover letter stating why you believe you are suitable for the role.
3. Your salary expectations.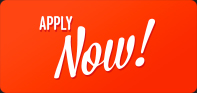 Share It