Art Director
Art | Warwick

Full Fat is looking for a talented Art Director to overlook and review all art assets produced by the Full Fat Team. You will enjoy working within a multidisciplinary team environment and supervise the team of artists, animator's and designers from concept to the ship date. Your role will be crucial in the feel and success of any game, so a passion for your position is essential.
Successful candidates will
– Have a passion for games, preferably mobile
– Have an awesome, polished and varied portfolio
– Have a strong working knowledge of Unity 3D
– Have a good understanding of what makes a game appealing to different audiences
– Be able to inspire artists to make the highest quality product possible
– Be able to make tough decisions that affect the games final look and feel
– Ensure quality, consistency and compliance of the graphic production throughout the process of production
– Be able to provide creative feedback and respond professionally to others
– Have an extensive knowledge of Android and iOS Interfaces and requirements
Although a Degree in a relevant discipline is desirable it is not essential.
Want to join our ranks?
This is a superb opportunity to join a forward thinking, successful company.

To apply for this role please provide the following:
1. Your up to date CV / Portfolio.
2. A cover letter stating why you believe you are suitable for the role.
3. Your salary expectations.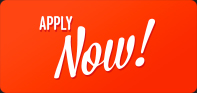 Share It